"What You Don't Know Could Cost You"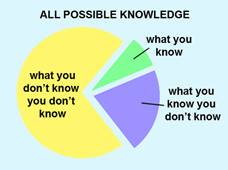 Our purpose is to transfer knowledge between members of the group, enhance Credit Risk Management and highlight the importance of quality Customer Master Data for best practice in your business. 
Topics we cover include: Master Data for Customer, Product and Supplier. Pricing, Trading Terms, Rebates, Trade Spend, Order to Cash, Customer Service, Logistics and Accounts Payable.
We promote learning and productivity by harnessing a broad base of collective knowledge. This allows us to effectively and efficiently manage our day to day activities.
Learn and share in a collaborative & friendly environment, whilst we ensure the information transfer is concisely relevant.